The data shown in this page are for information only. The actual data will be issued according to customer.
Directional valves
Brevini® Valves
De open-center stuurventielen behoren tot de spool valves category en worden gebruikt om de bewegingen van een of meer hydraulische aandrijvingen te regelen.
Open center
Pcont= 350 bar – 400 bar
[table "Directional_valves" not found /]

Stackable valves
Brevini® Valves
Size 6 On Off and proportional
Als onderdeel van de rijgbare kleppen serie, biedt de Brevini® CFS3- modulaire klep een elektro-proportionele, last onafhankelijk  klep, geschikt voor hogere volumestromen in een compact ontwerp, met een lage drukval. Het maakt simultane bewegingen van  aandrijvingen mogelijk, waarbij de  beschikbare oliestroom evenredig wordt gedeeld, rekening houdend met de snelheden die de operator wenst.
Size 6 On Off and proportional
max = up to 310 bar 
[table "stackable_valves" not found /]

Proportional directional valves
Brevini® Valves
Breed scala aan elektrische sturingen zowel voltage/spanningsdeling als ampère gestuurd. Ook beschikbaar in ATEX-versie. Breed scala aan joysticks, enkele en multi-assen met extra bedieningsfuncties.
Wide range of electric controls PWM
available also in ATEX version
Wide range of joysticks single and multi-axes (up to four) with additional control functions
Open en closed centre version
Max working pressure = 370 bar 
[table "proportional_directional_valves" not found /]

Cetop valves
Brevini® Valves
Een hydraulisch stuurventiel stuurt de binnenkomende oliestroom in een bepaalde richting. De Cetop stuurventielen worden gekenmerkt door een eenvoudige modulaire constructie.
[table "Cetop_valves" not found /]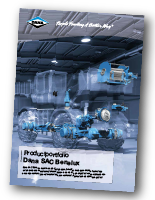 Schrijf u in voor de nieuwsbrief
en volg ons op social media
Comments are closed.