The data shown in this page are for information only. The actual data will be issued according to customer.
Mini powerpacks
Brevini® Power Units
De mini-powerpacks zijn ontworpen om een, economische en flexibele oplossing te bieden voor de meeste toepassingen waarin dit aggregaat wordt gebruikt.
[table "mini_powerpacks" not found /]

Micro powerpacks
Brevini® Power Units
Flexibele en betrouwbare Power Pack-oplossing die voldoen aan de eisen van de klant met name in de industrie, bouw- en voertuigmarkt.
[table "micro_powerpacks" not found /]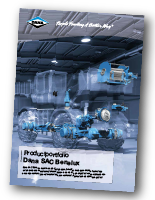 Schrijf u in voor de nieuwsbrief
en volg ons op social media